BISCEGLIE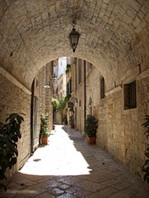 Bisceglie
is located on the Adriatic coast, 34 km north-west of Bari. The port of Bisceglie is  a natural port and now it's become a great tourist port. The town has a population of about 54.000.Bisceglie has medieval origins and a lot of its architecture goes back to the 11
th
century.The historical centre of the town is very picturesque and the town is famous for numerous cultural events, today the most important is "Libri nel Borgo Antico" (
books in the old town
).
Among the most interesting monuments
of the town you can see the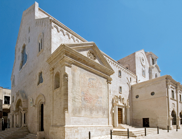 Cathedral
, built
between 1073 and 1295 and located in the old town;
the Normann Castle
with its powerful quadrangular towers;
the church of Santa Margherita
, treasure of the Romanic architecture of Apulia. The town Archaeological Museum is also very interesting.
In the area just around of Bisceglie
it's possible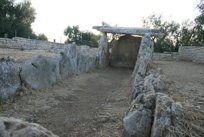 to see
the caves of Santa Croce
,
a prehistoric archaeological site of International
importance and
the Dolmen,
a megalithic grave of the Bronze Age. It is possible to visit numerous farmhouses of the Middle Age. 
Bisceglie is a sea town and its lidos
, clubs and restaurants give life to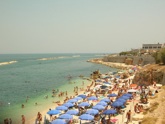 Bisceglie by night; while the east coast is interesting for its uncontaminated nature. There are numerous events in the summer in  Bisceglie: national and international singers' concerts, theatre and cultural events. Among the numerous summer events there is the traditional Three Patron Saints' Feast, which take place during the second week of August and finishes with spectacular fireworks.